I am honored to be the blog that gets to share this info with the world first. Thanks for stopping by and I hope you are as excited about this news as I am. Be sure to stop by
Christine's blog
and my reviews of
DIES IRAE
and
LACRIMOSA
. And today is the last day to enter for a chance to win your very own copy of LACRIMOSA,
here
. Now for the huge announcement. :)
*Drum Roll*
I am so excited to officially share this news with the world. Some of you may have seen a sneak peak of the latest Requiem short on the YASH tour, but in case you didn't...
I am releasing a very special short story that bridges
LACRIMOSA
and book two,
LIBERA ME.
The story will release June (2 months EARLIER than originally planned) and focuses on one of the characters in LACRIMOSA, Zanethios.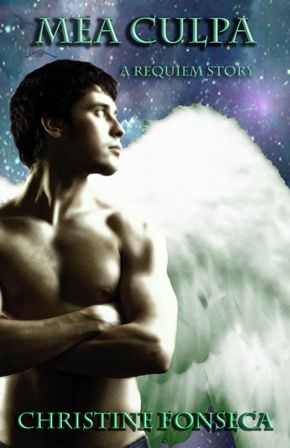 Everything has a price; and the cost of Nesy's life may be higher than anyone expected.
Nesy's wounds should have been fatal. Fortunately, Mikayel knows something the rest of the Council doesn't - how to counteract Azza's attack. But Zane is the only one that can carry out the task. Will he have the strength to confront something even more frightening that Azza in order to save Nesy?
And will he be able to shoulder the cost?
MEA CULPA follows one angels quest to save his best friend.
EEP!!! Exciting, yes???